Every day, Verto clients are successfully delivering vaccines to thousands of Ontarians. We've worked alongside these clients as they've rolled out many of the largest vaccination sites across the province. We work continuously with our clients to collect lessons learned from their experience.
These are the Top 5 Useful Lessons Learned from Vaccination Online Booking Go-Lives and how your vaccination clinics can benefit from their experience.
1. Tailor your booking slot length to your cohort
The experience of staff vaccination doesn't offer an accurate benchmark for setting time slot intervals for a public roll-out, since staff are familiar with hospital operations and facilities. Add an extra two minutes per booking slot, especially for the 80+ population who will require more time to navigate hospital/clinic set-up.
2. Consider adding a buffer period
It will take a few days to refine your vaccination clinic workflow and business processes, especially at a new site. Add buffer periods between appointments in the first few days of your launch in order to minimize line-ups and to give your staff time to learn and optimize the process.
3. Stress-test your transaction volumes at 3 potential points of failure
There are three potential points of failure in an online booking appointment process caused by the inevitable spike in patient transaction volumes. Initially, most health organizations only stress-test one (appointment booking).
Ensure your Digital Front Door can withstand the patient population level transaction volume. Expect a volume spike!

If you are using a branded landing page to distribute geographically, makes sure it can withstand a a significant surge. Even a few seconds on a landing page as patients access the online booking solution can take your site down.

Test your online appointment booking solution to withstand the expected patient transaction volume. Expect a disproportionate surge when you first go-live. For example Verto tests to 200,000 web requests per hour and has a waiting room when that volume is exceeded.
4. Do a Quiet Launch
Don't announce the specific time that your vaccination online appointment booking system will go live. Doing so is the equivalent of setting yourself up for a DDOS (Distributed Denial of Service) attack due the corresponding transaction tsunami that would hit the site at that start time. Do a quiet launch naming the date but not the time.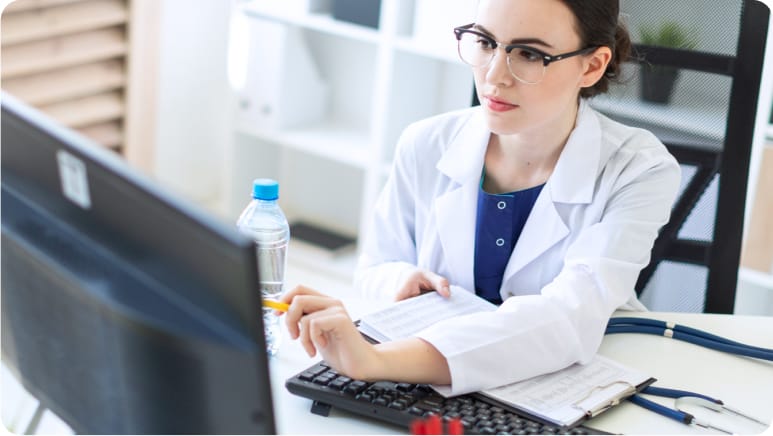 5. Book Two Eligible People Into the Same Time Slot
Most online appointment booking solutions only allow you to schedule one person at a time. In order to book two eligible people (i.e. 80+ year old and their care giver) in the same time slot, open two web browsers to book concurrent appointments in the same time slot before those time slots are all spoken for.