Frequently Asked Questions
Here are some of the common questions we receive at Verto.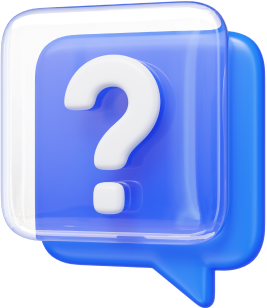 What is Verto and how does it work?
Verto is a Toronto-based digital health scale-up company. Our primary offering – the Digital Twin Orchestration Platform – is a SaaS (Software as a Service) solution for Hospitals, Health Systems, Clinics & Labs and Administrators.
The Digital Twin Orchestration Platform enables providers to deliver hyper-personalized care to their patients, extend the longevity of existing IT systems through interoperability and increase operational efficiency through automation.
What is a Digital Twin?
A Digital Twin is a virtual model that uses real-time data and machine learning to replicate a physical object or person and its associated characteristics, behaviours and outcomes.
Verto's revolutionary Digital Twin Orchestration Platform, designed for healthcare, connects every piece of information about patients across all your IT systems to build complex, dynamic profiles of each individual.
What is Quadruple Aim?
Quadruple Aim is a framework for effective health systems. There are four objectives:
Improved patient and caregiver experience;
Better health outcomes for populations
Lower healthcare costs
Improved provider experience
Verto's clients achieve all four objectives of the Quadruple Aim framework and together we have:
Served 3.5 million+ patients
Saved $80 million in unnecessary healthcare spending
Reduced admin work by 2000+ days
Given 130 000+ days back to patients and caregivers
What does Verto cost?
Our expert team of health informaticians and technologists customizes the Digital Twin Orchestration Platform to the context of every organization so you don't have to change how you work to start delivering better outcomes. And pricing is also customized as a result.
Our base pricing includes a subscription license fee to access the Digital Twin Orchestration Platform and a one-time professional service fee to support the configuration of the solution to your unique context. Verto tailors your pricing package based on Verto Subscription Units or Enterprise Verto Subscription Units based on the size and scale of your organization and of the solution being deployed.
Get in touch with our team today to get a customized quote for your organization.
What security features does Verto have?
Verto uses industry best practices to ensure the security, privacy and availability of our health information platform. Verto has a documented Information Security Policy and follows standards ISO 27002 and SSAE 16/SOC 2.
To ensure security, Verto:
Adheres to PIPEDA, PHIPA and HIPAA requirements
Encrypts data in-transit and at-rest
Supports most modern SSO protocols including LDAP, LDAPS, SAML 2.0 and OAuth.
Leverages Microsoft Azure and Amazon Web Services as its secure, cloud-based hosting services to store all data locally within Canada
A copy of Verto's Information Security Policy can be provided upon request.
How long do implementation and training take?
While most healthcare technology platform implementations take 6 – 12 months, and nearly 50% of them never go live – most Verto customers get started within a few days to a few weeks of signing up. Our data migration process is easy and fast. And we can even do it for you.
Our Digital Twin Orchestration Platform is completely flexible and adaptable to the way you work best. And our team of health informaticians will ensure your Verto platform is set up in a way that aligns with your existing best practices and processes to enable an intuitive and swift training experience.
Do you connect to our EMR?
Yes, Verto can connect to anywhere healthcare data is stored.
How long does it take to add processes to our system?
Because the Digital Twin Orchestration Platform is built using microservices architecture, adding additional processes and features is quick and easy. Many processes can be added as soon as within the day. For custom processes, our team will work with you to rapidly and effectively build it together.
How do I change my testing or vaccine appointment?
Verto is proud to support leading testing and vaccination centres but unfortunately, we're unable to modify or cancel your bookings on your behalf. Please contact the organization where you booked directly to change your appointment.
Have a question not covered in our FAQ?
Contact Us